WIN £1,000 WITH 'BOOKSMART'
One night, two best friends... one hell of an outrageous comedy.
Ride-or-die best friends Amy and Molly realise on the eve of their high school graduation that they should have worked less and played more. So, the girls set out on a mission to cram four years of fun into one eventful and unforgettable night.
'Booksmart' is the must-see comedy of the summer that gives a funny, filthy and unfiltered look at the friendships we create that last a lifetime.
To celebrate the film's UK release on 27th May, we're giving you the chance to win £1,000 cash to spend on having fun with your best friends!
To enter, simply answer the question below.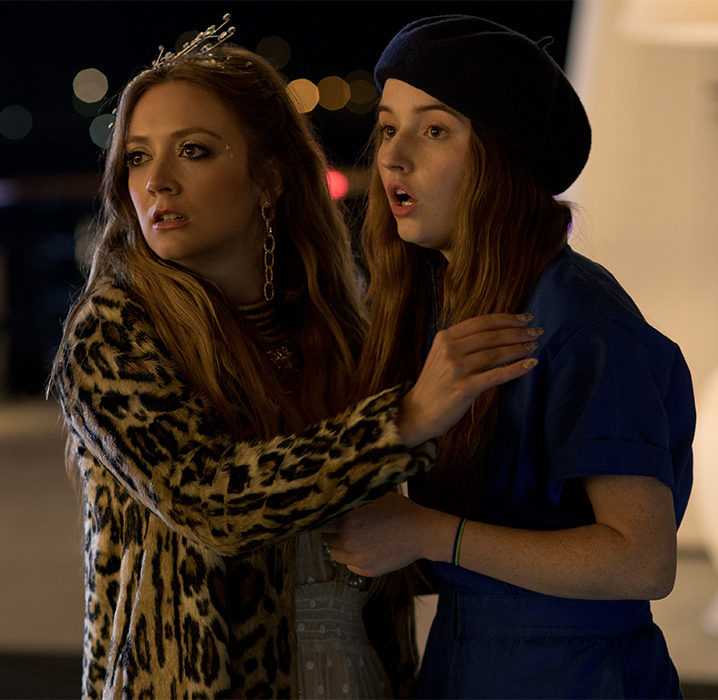 SEE THE HILARIOUS NEW COMEDY 'BOOKSMART'
With a spotless record and perfect grades, Amy and Molly are all set to leave their high school years behind them. Or are they?
On the eve of their graduation, they realise that with all that hard work, they may have missed out on some all-important teenage experiences. Determined to make up for lost time, the girls set out on a mission to cram four years of fun into one epic night.
Directed by Olivia Wilde, 'Booksmart' is the laugh-out-loud comedy that celebrates the high school friendships that last a lifetime. Watch the trailer below and see it in cinemas from 27th May.
Book your tickets here.
Want To See Booksmart?
Just register yourself and the friend that you want to take with you below. But hurry – places are limited! Registration closes at 23:59, Wednesday 15th of May and you must be +18 years or older to attend.
Thanks for visiting.
Unfortunately, this promotion has now ended.
For more great competitions and games, please visit the Capital FM website