Win a £1,000 Voucher Which Can Be Used For Bikes and Cycling Kit with HSBC UK
With the leaves falling, autumn is a beautiful time to get outdoors and enjoy nature!
At Capital, we've been getting in shape with HSBC UK Let's Ride free cycling festivals for all ages and abilities, which are all about encouraging more of us to ditch our cars and get on our bikes.
And on Sunday September 15th HSBC UK Let's Ride Manchester is coming to town. The streets will be closed to cars as cyclists take over the city centre.
And to celebrate, we're giving away a £1,000 Halfords voucher which you can use on bikes and cycling kit to reach your fitness goals!
Entrants must be 18 or over and live in the UK or Isle of Man. Full terms and conditions apply
HSBC UK Let's Ride Events
HSBC UK is working with British Cycling to encourage the nation to get on their bikes at HSBC UK Let's Ride events – by the end of September HSBC UK will have staged 13 free cycling festivals in cities across the country where the roads are for bikes only – perfect for a fun free day out!
They'll be closing off all major streets to traffic, and throwing in some music, street food and live stunt shows for a great day of fun and entertainment and the chance to cycle around your city centre with thousands of others.
Everyone's invited, so register now!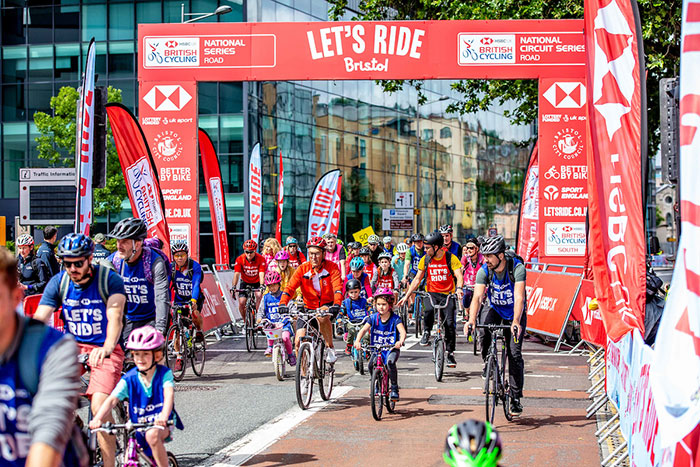 Thanks for visiting.
Unfortunately, this promotion has now ended.
For more great competitions and games, please visit the Capital FM website