Win HP laptops for you and your friends with League of Legends
League of Legends is the ultimate game to play with your friends this summer – it's fast-paced and full of action!
Work together as a team to strategise and conquer, and best of all, you don't need to beat the other team to find winning moments throughout the game.
Download League of Legends here.
Capital has teamed up with them to give you and four friends the chance to each win an OMEN 15 by HP gaming laptop. Just enter below.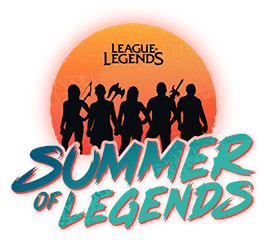 BECOME A LEAGUE OF LEGENDS CHAMPION
Want to become a League of Legends champion but not quite sure where to start? Over the next few weeks, Summer of Legends will be running Level-Ups across 20 different cities in the UK with the Game BELONG arenas – and you and your friends can come along for free!
This is the chance for you to meet up with other players in the area and learn how to be a true champion – plus get a sweet goodie bag too!
LEAGUE OF LEGENDS SUMMER SOCIAL
To celebrate Summer of Legends, League of Legends is hosting a social event on 31st August at a top secret London location that you and four friends can come along to.
While you're there, you and your team (four friends) will be able to play League of Legends and get an exclusive VIP goodie bag. Tickets are available to book for FREE now. Just click the link below to book yours.
Thanks for visiting.
Unfortunately, this promotion has now ended.
For more great competitions and games, please visit the Capital FM website