Win £1,000 & Visit York This Summer!
York's all-electric Park & Ride
Save time on your visit to York and use the all-electric Park & Ride service. Forget hunting for city-centre parking, just park up for free at one of their 5 easy to reach sites, hop on one of the zero-emission electric buses and spend the time shopping instead.
Getting your ticket is easy too - download the award-winning First Bus App on the Apple App Store or Android, check how busy your bus is before you travel, buy your mTicket on your phone, and you're away. Or if you're paying on board the buses take contactless card payment. It's good value too at £3.30 return and 3 children aged 16 years and under go free.
Once you're in the city you can have an amazing day out and discover York's hidden gems and activities like the YO1 Riverside Beach Club, York Dungeon's walking tours, sporty sculptures, the DIG, York Cocoa Works, city ping pong and The Hole In Wand.
Eat and drink your way across the city too at Plush Café, Impossible, Spark and the Shambles Food Court which includes tasty treats from the likes of Potions Cauldron, Shop That Must Not Be Named, Ghost Merchants and Monk Bar Chocolatiers.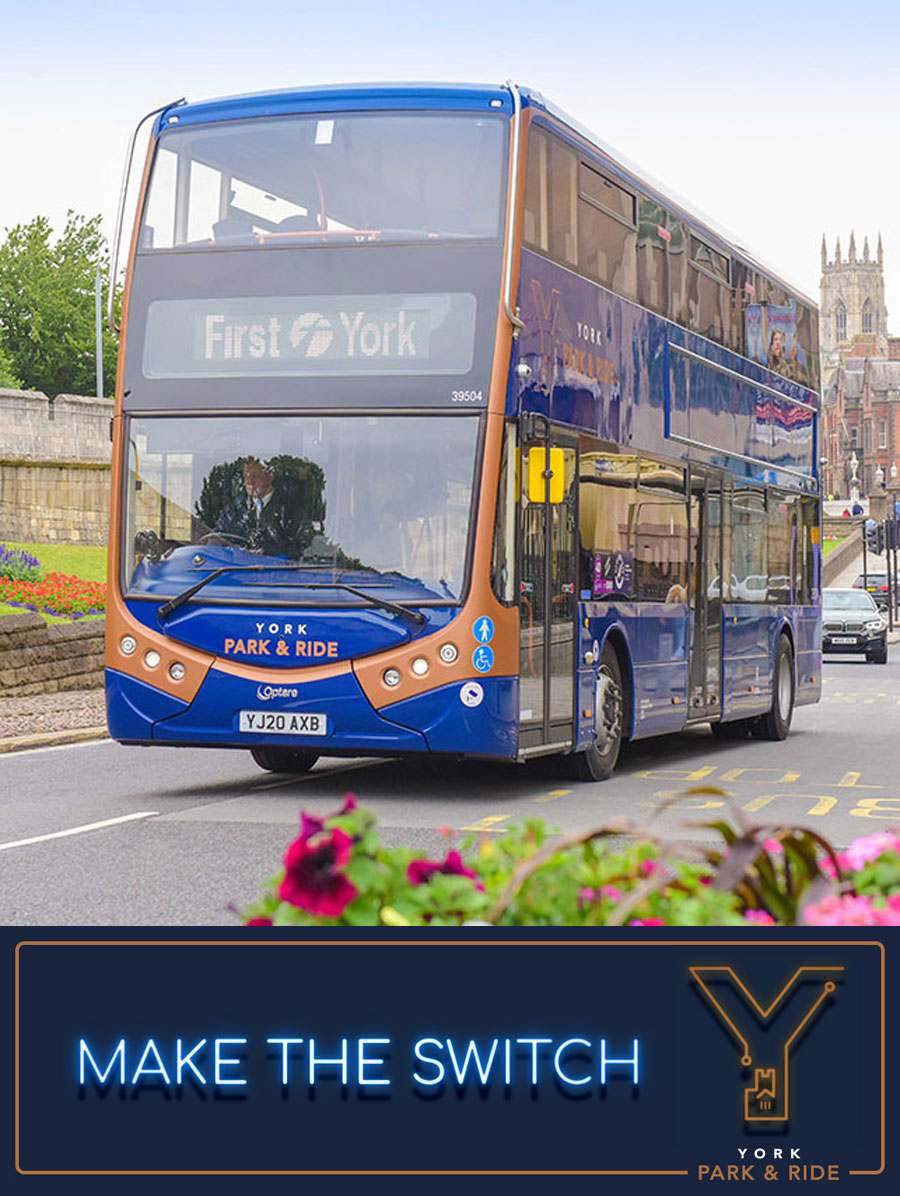 Discover York's hidden gems
Watch The Video For The Chance To Win!
We sent Adam & JoJo to York for a Summer Day Out to hit the shops and do a whistle-stop of all the main attractions York has to offer - and their trip could win you £1,000!
Watch Adam & JoJo getting the Park & Ride into the city centre and follow them around York, then answer the question based below for the chance to win.
Filming took place during June 2021 at a time that masks were mandatory on public transport and indoors. This video may not reflect the current laws or guidelines. For current laws and guidelines please go to - www.gov.uk
Thanks for visiting.
Unfortunately, this promotion has now ended.
For more great competitions and games, please visit the Capital FM website