Win Tickets To Soccer Aid For Unicef
You know that feeling when you play football – that out-of-breath, rosy-cheeked, let's-do-this-again-next-week feeling?
Soccer Aid for Unicef is a game for stars on and off the pitch, with everyone playing so that children can have the childhoods they are entitled to.
It brings two star-studded teams together to play the world's biggest celebrity football match. On Sunday 16th June, England and the Soccer Aid World XI head to Stamford Bridge stadium in London, to battle it out to win the trophy and raise money so that children everywhere can play.
We could be sending you and three friends to watch the game live at Stamford Bridge. Plus, get access to the Capital FM Player Arrivals exclusive enclosure area for a true VIP experience! For your chance to win, simply answer the question below.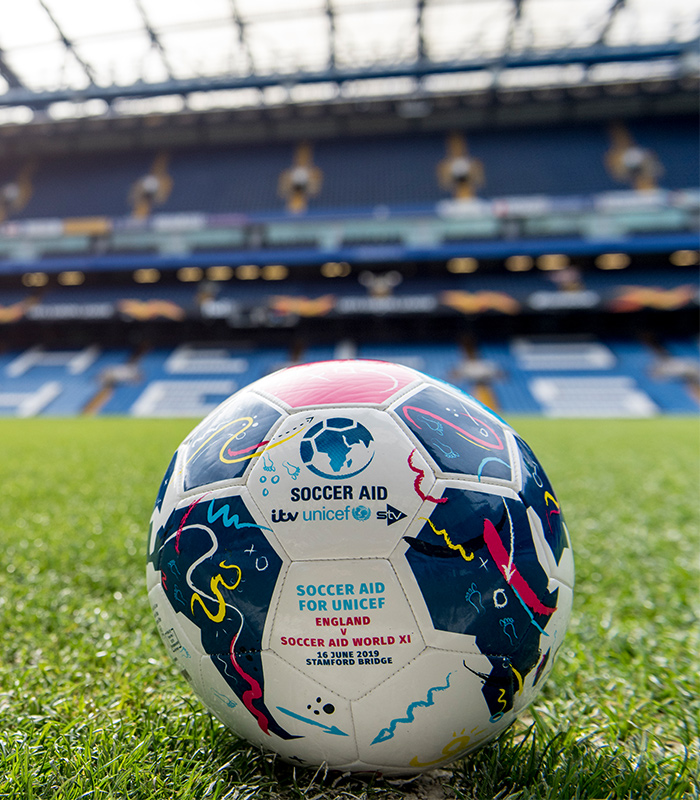 Soccer Aid for Unicef Returns with a Star-Studded Line-Up
The world's biggest charity football match is back on Sunday 16th June, with an unbelievable celebrity line-up taking to the pitch for an incredible cause!
Around the world, poverty, hunger and disease are disrupting playtime for millions of children. Soccer Aid for Unicef believes that every child should grow up happy, healthy and able to play. That's why they're bringing together two teams of incredible stars to battle it out at Chelsea's Stamford Bridge stadium to win the trophy, raise money and defend play for every child.
In 2018 at Old Trafford, we saw Robbie Williams head up the England team and Usain Bolt captain the Soccer Aid World XI team. Now watch the newly-formed teams go head-to-head for another unforgettable game this year.
Will they place their passes and keep their cool? Will it be celebrations or commiserations for the celebrity players and football legends as they battle it out for the trophy?
Buy your tickets now to secure your seat at this unmissable game, or watch it live on ITV and STV.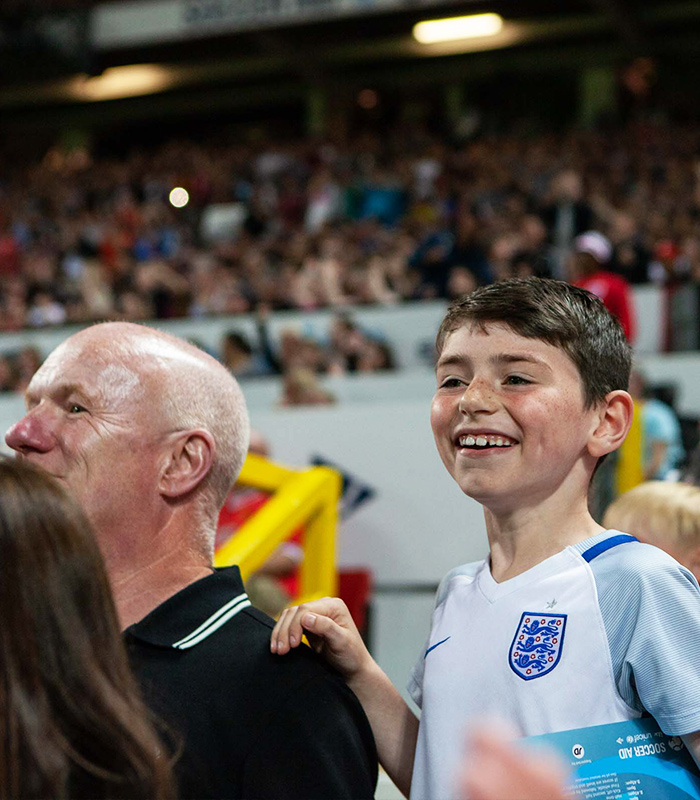 The Great Big Kickabout
This summer, be part of a nationwide pledge to give children everywhere a childhood full of play.
Get that out-of-breath, joyous, exhilarated, rosy-cheeked, cold-kneed, hearting-thumping, shall-we-do-this-again-next-week feeling – and do it all for a great cause.
It couldn't be simpler. Grab your teammates, grab a ball and get together for a good old kickabout to help raise money for children by getting every player to donate a fiver. This is Soccer Aid for Unicef Great Big Kickabout.
It's fun, it feels good and it helps children around the world to play again when their lives have been turned upside down by disease, hunger, poverty or disaster. You're playing, so that all kids can play.
Every £1 you raise until 23rd July 2019 by participating in the Great Big Kickabout will be matched by the UK government, doubling the difference you make to children's lives.
Thanks for visiting.
Unfortunately, this promotion has now ended.
For more great competitions and games, please visit the Capital FM website